A rockhound is only as good as his tools allow him to be, which means making an investment in quality lapidary machines, tools, and accessories. Stone Age Industries sells only the best in lapidary supplies and accessories, including hammers and picks, tumbling supplies, diamond wheels and much more.
From Estwing hammers and picks to diamond-crusted saw blades from MK Diamond Products, we've got it all—sourcing our lapidary equipment for sale from only reputable providers. Come to us for lapidary parts and tools from proven manufacturers such as Covington Engineering, Rociprolap, Thumler's Tumbler, Diamond Pacific Tool Corp. and more.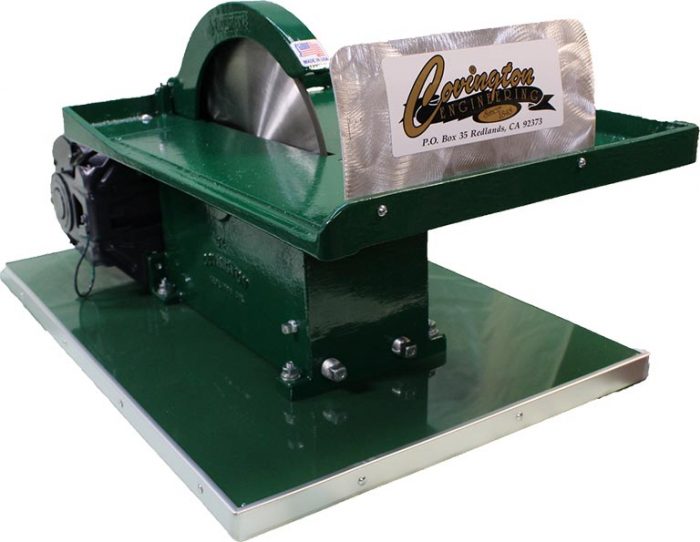 Tools For Every Trade
We're proud to meet the equipment needs of a wide range of customers. We sell lapidary parts, machines, tools and accessories to lapidary shops, rockhounds, jewelers and hobbyists. We provide them with the equipment they need to achieve their goals. We source and sell all the following:
Belt sanders
Case tumblers
Diamond or silicon carbide accessories
Rock (slab) saws
Sphere machines
Vibrating laps
And more!
Whether you're rough cutting, sanding, polishing or smoothing, we seek to give our customers an interactive and reliable experience through proven tools that get the job done right. All lapidary equipment we retail is brand-new unless stated otherwise.
Get the Equipment You Need
Whether you're an enthusiast, a hobbyist or a professional in the trade, having the right lapidary equipment will ensure you're getting the most out of your stones, minerals or gemstones! Stone Age Industries is proud to supply best-in-class products from proven manufacturers, in whatever capacity you need in Powell, Willwood, Garland, and Park County, WY.
Contact us today at 307-754-4681 to discuss your needs for lapidary supplies or slabs for cabbing or to inquire about a specific tool or product you might be looking for in our shop. We're always happy to help!
Equipment prices shown are standard retail pricing. Items marked for sale will have discounts applied in the shopping cart. For sales of equipment drop shipped from California to California residents, we must now collect sales tax (pursuant to Board of Equalization Publication 121). Should you accidentally get taxed on items in stock in WY going to CA, a refund will be returned. We appreciate your understanding.